Modern trends in designs are focused on glass. The abundance of natural light and the contemporary feel makes glass a popular choice in everything from automobiles to office spaces. While the style is appealing, managing the excess heat that is created by solar loading is critical. For automotive designers, comfortable cabins and lesser time-to-comfort is a vital factor in the satisfaction of their customers.
Design for Appeal and Functionality
Customers purchase on aesthetic and functionality, which is why comfort is a crucial design metric for glass-heavy designs. The challenge for engineers is lessening a passenger's time-to-comfort while retaining a beautiful design and creating optimal energy efficiency.
Energy efficiency plays a large part in the success of vehicle design for both electric vehicles (EV) and combustion engines. Vehicle range, whether by battery or a combustion engine, is determined by many factors, including how taxed the HVAC system is. Using a thermal simulation software, you can model comparisons of glass variants to see which glass type meets the comfort and efficiency requirements.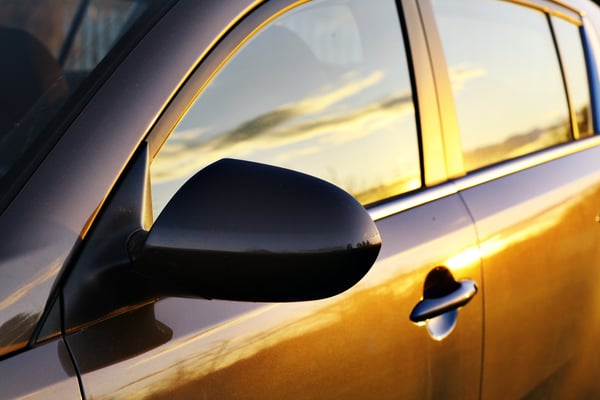 Model Glass Variants with Thermal Simulation
The two main components of glass design are reflectance and transmittance. These components determine the amount of sunlight that can pass into the cabin—affecting the internal temperature and the occupant's time-to-comfort. In a cold-soak scenario, you may want to model a higher level of transmittance. In a hot-soak climate, you may want to try higher levels of reflectance, to mitigate excess heat caused by solar loading. Thermal simulation software allows you to investigate glass glazes with varying degrees of reflectance and transmittance. You can determine which combination will help you reach comfort quickly.
Utilize Modeling Software
To most effectively analyze a cabin's time-to-comfort and reduced energy usage, TAITherm™ allows you to choose a glass variant with the shortest time-to-comfort. TAITherm™ makes it straightforward to set up your glass models by including heat rates to simulate the HVAC, conductivity, thickness, reflectance and transmittance of different glass types, and natural weather environments to correctly capture solar loading. You can create a model that mirrors your design, allowing you to obtain accurate results and better answers to your comfort problems.
A vehicle with reflective glass properties maintains a cooler interior.
Leverage Human Parameters
To leverage a detailed look at comfort, you can use the human model in our Human Thermal Extension. The Extension uses human parameters to determine both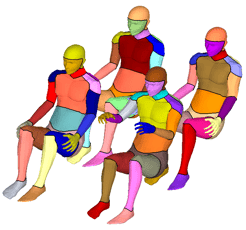 sensation and comfort data for an accurate picture of comfort within your design as it operates in a real-world environment. It makes comfort predictions based on inputs, including convection data between the human and the cabin surroundings to analyze comfort based on human sensation, rather than a designated cabin temperature. These results can lead to new insights, and allow you to create better designs.
The Benefit of Thermal Simulation
Modeling glass variations in a thermal simulation tool like TAITherm™ allows you to discover an optimal combination of reflectance and transmittance that will help maintain comfort in your vehicle designs while saving energy. With the addition of the human extension in your process, your simulations will better account for sensation and comfort based on true human reactions to the environment in the cabin. Simulation provides the chance to see how different factors play a part in the energy efficiency and time-to-comfort of the vehicle cabin, allowing you to find the optimal design in less time.
Learn more about the capabilities of TAITherm in our eBook.